I've already said on this nice new and shiny site that bank holidays are for castles. As there was just another then one might expect a castle—and indeed there was, though on the Sunday rather than the Monday. Monday brought a park, and deer.

Tonbridge With A Castle
The castle in question this time is in what turned out to be the lovely little town of Tonbridge, sitting on the (at this point) rather quiet Medway. A pleasant stroll from the railway station brought us to the river, with the castle sitting overlooking it. Before exploring we stopped in a riverside pub (The Wharf) just off the high street for a little lunch, which seemed to take forever to arrive. Finally we got to negotiate our way back across the road though to explore the castle.
There has been a castle at the site since Richard fitz Gilbert established a motte and bailey affair shortly after the arrival of the Normans but Tonbridge's most impressive remaining feature is undoubtedly the thirteenth century gatehouse. Guarding the approach to the castle from the north the Gatehouse was once linked via the curtain wall to the stone shell keep sitting on top of the motte. The keep itself (only foundations at best remain) was unusual in essentially being two concentric circular walls, between which were formed rooms, with a central open area That curtain wall ran round to encircle the bailey, though unfortunately the corner towers have been lost. The river was also channelled to form a wet moat around the castle, which must have made the compact castle quite a stronghold.
Castle duly explored we wandered further up the High Street, passing a lovely ornate facade to one building on the way to find the church who's large square tower we had spied from the motte. After that we also managed to find a pub with a little beer garden—always a dangerous thing to do though it is probably best we managed to
leave, given how many times I cracked my head on the low beam inside!

Photos: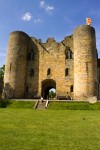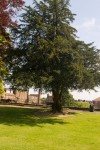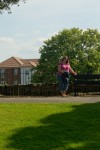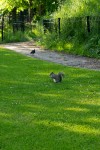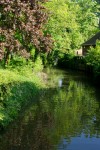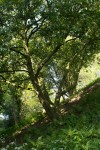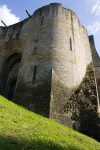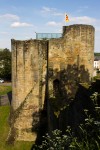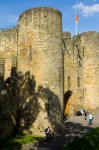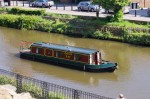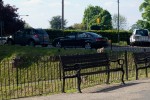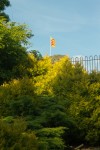 Greenwich Park
Having done the bank holiday castle the Monday called for something else, which turned out to be a stroll around Greenwich Park. The weather managed to stay sunny enough that the Gypsy Moth was crowded enough we had to perch on a wall when having a welcome to Greenwich drink. I was also very kindly bought lunch in Cafe Rouge.
We wandered up the hill to the observatory, then got lost trying to find toilets. At least the squirrels let us through their magic kingdom to go and see the deer; which of course stayed in hiding in the distance. Going back down the hill to get out the park is certainly easier than the climb up!

Photos: