NASA SpaceX Demo-2 looking much more hopeful for launch this time round. Come on!
Nothing like watching a new era of space launches (assuming the weather gets out the way) #SpaceX #NASA
Got bored the other day so made these in support of those brilliant people keeping the country running and saving lives:
(Unlike other things on this site, these are released under Creative Commons Universal Public Domain Dedication)
A4 PDF Versions: Heart Key Workers NHS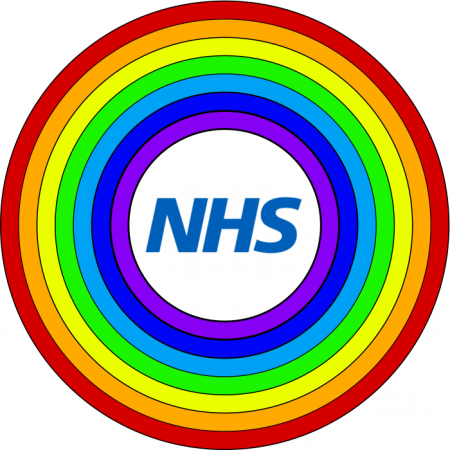 Somewhere in all the chaos of going into isolation thanks to COVID-19 (setting up home office to work from home, generally trying to work out shopping arrangements, etc) got lost the fact that just before all that Heather and I went to see the Stereophonics at the O2 Arena. It's been ages since we saw them (we were supposed to a couple of years ago but didn't because of snow). Supported by the too chatty The Wind And The Wave, the 'Phonics were as awesome as we remembered.
Having (comparatively speaking) just been there, Heather and I made a quicker than normal return to Rochester. As well as being more or less our anniversary (and just short of seven years since that first trip, we weren't there because of that. We were there because this time we were on a mission though—to see the Moon.
Continue reading
It's been a while since a little bit of history, so we took the chance to see some fairly ancient history, about 3000-years old, with a rather extravagant, and expensive, exhibition of the Treasures of Tutankhamun. That involved a trip to the posher parts of London and the new venue to us of the Saatchi Gallery; a trip complicated (as these things always seem to be) by transport closures which meant we had a little walk from Victoria (which strangely we could get straight to), arriving nicely in time for our timed ticket (though that was the point it decided to rain for the only time of the day!)
Continue reading
I am restarting my campaign for an office cat. We could call it Engey.
The 51 Bus Route And Beyond!
We have a little pub crawl planned for —and by little I mean a crawl of the local Micropubs. There are two within walking distance of home but, more importantly, there are quite a few scattered along the route of the number 51 bus, starting in Sidcup and ending in Welling (or vice versa). And then a few more fairly easily connected to that, giving eleven (!) in total. To help plan I made a map: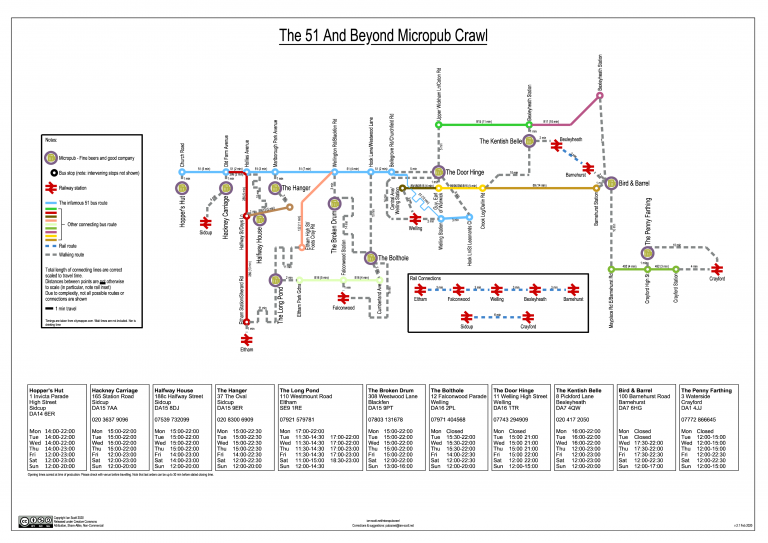 The list:
* The 51 bus route pubs
(On a map)
We won't be attempting all eleven, just five or six. I may (drunkenly?) update how it went.
It Starts
Beginning with a Howling Hop's House IPA in the Hopper's Hut
Tanner's Box O' Frogs at the Hackney Carriage
Halfway House
Welcome to the Hanger
Next up on the great musical tour was a bit of a repeat of , with a visit to the O2 Arena to see Kaiser Chiefs.
Continue reading
This winter has been a bit lacking in pretty light displays compared to normal (Enchanted Parks were cancelled—read unfunded—this year), so it was good to get along for the traditional visit to Canary Wharf Winter Lights.
Continue reading