There has been quite some controversy over a Columbian women's cycling teams kit this week. So much so, the BBC Sport section reported on it. This is the photograph (a full version of which was widely distributed over the internet) they used to illustrate the story;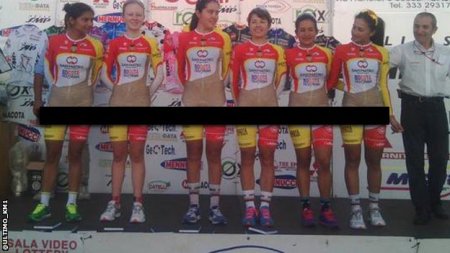 As the story notes, that version has a slight alteration. Today, linked to directly from the most read section of the BBC news front page, is a Newsbeat story about bad sports kits, inspired by the cycling story. The accompanying photograph there is this one:
That's entirely uncensored. So the question is, do the BBC believe they should be covering up or not?