It's that most wonderful time again—time for my Advent Calendar, produced by my wonderful partner Heather.
First, a reminder of last year's offering: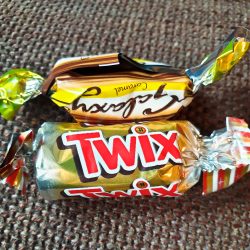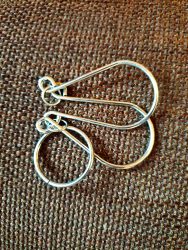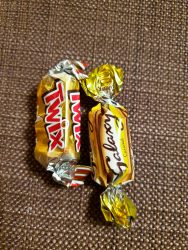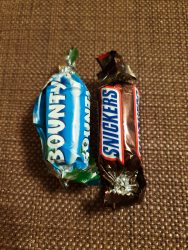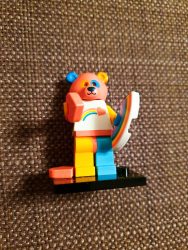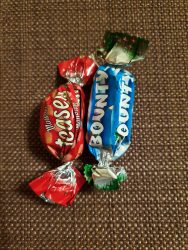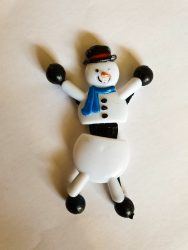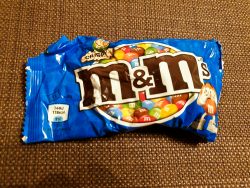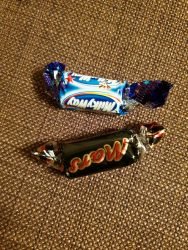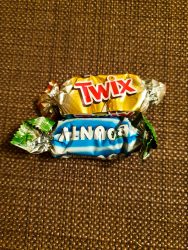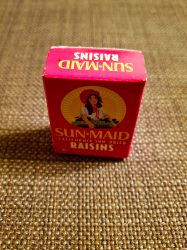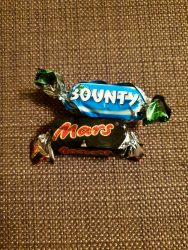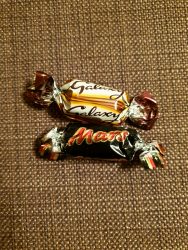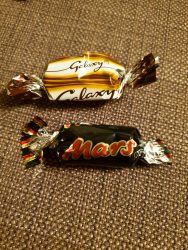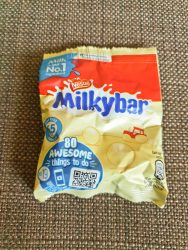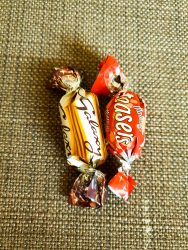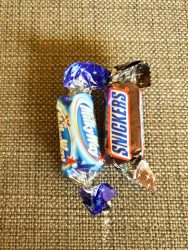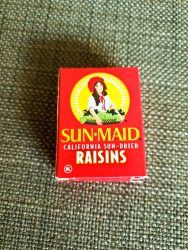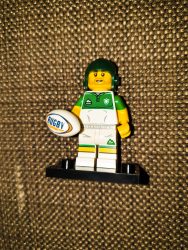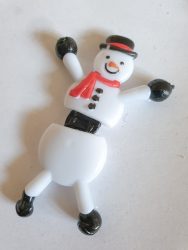 One of the awesome things about my advent calendar is that it starts a day earlier than others! Starting traditionally with some chocolate balls!
It's the first little game. The idea would seem to be to manoeuvre the little balls into the far small holes around the gaping star shape. it is…frustrating* I've put it down before throwing it down
Boooing!! It's a springy alien bouncing thing. Push it down and wait for it to leap into the air. Here it is in action:


More little balls—made harder by the big red balls being in the way. This one is achievable though, with a bit patience!
Aha! Chocolate! Tasty, tasty chocolate 🙂 Already gobbled up!
Some traditions are long standing, and my little boxes of raisins at Christmas are one of them. This makes me happy 🙂
The flying rubber chicken! Fling it from a finger and it will stick to what it collides with (unless you're me—in which case it will drop to the floor because I don't seem capable!)
Lego! Which is always exciting. Even if it is a minifig of a terrifying clown ready to unleash his balloon animals on the world!
Today's gift is a sign of our current strange times. A facemask, in wonderful black and white stripes (the best colours).
It's a double! A big chocolate (traditional), and, wonderfully a pet rock! I'm still thinking of a name for the rock—the instructions tell me that I must take it for plenty of walks however.
Sticky creatures! Much like the snowmen of last year, you can throw them at things and they'll stick, and perhaps tumble. That's the theory anyway. They don't work quite as well as the snowmen did, but still, here they are stuck to a door.
Another little box of raisins! Yeah! They were scoffed straight up 🙂
Chocolate time! Dinky Deckers are so cool (though should be called minibuses!)
It's another puzzle, and a particularly frustrating one. It's a bit like the crazy golf hole I can never do, and I can't do this either!
Decanter tag, to note what is in the fancy decanter (namely, the fancy scotch!). Here it is in action:
Chocolate balls! Not very salty, but certainly tasty!
Another Lego peep! This one seems to be going to a fancy dress party, as a cactus!
Froggy Alieny Bo-ingy! Another springing creature, ready to launch!
It had been a while since raisins appeared…was beginning to miss them.
It's a spinning chocolate selection it seems. A mini-Twirl and a Cream Egg Twisted (which seems to be in the wrong holiday, buy hey)
Whisper it, but more chocolate. Mmmm, minty balls…
Another tag. Good thing I've got some whiskey with an E to tag!
Fudge and Caramel, two of the best chocolates!
Looking after chapped lips with whiskey flavoured stuff… perhaps I could just cover them in minty chocolate instead?
No idea what happened to my old NUFC keyring, so it's nice to have a new one. And some more minty balls.
Forgot to upload the final day! Christmas Day has a slightly bigger little door!
Tiny Crunchie carefully chosen by Heather because Christmas Day was a Friday, and thank Crunchie!
I have the most amazing Advent Calendar!!